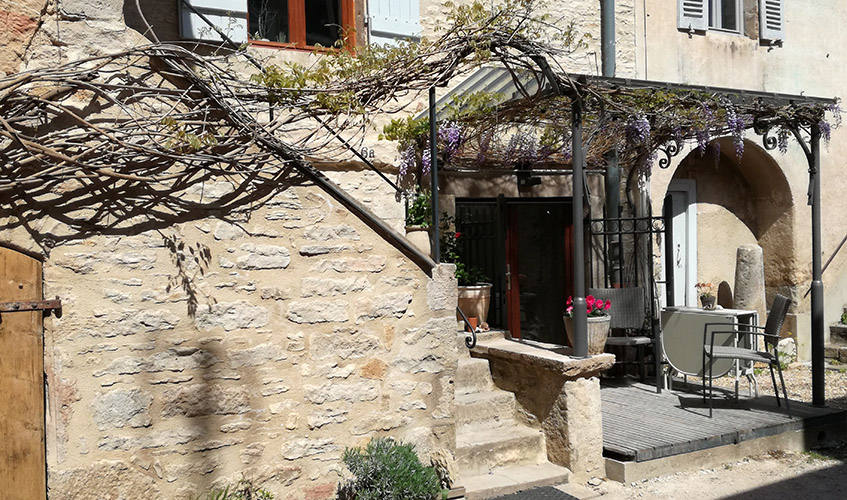 PRELUDE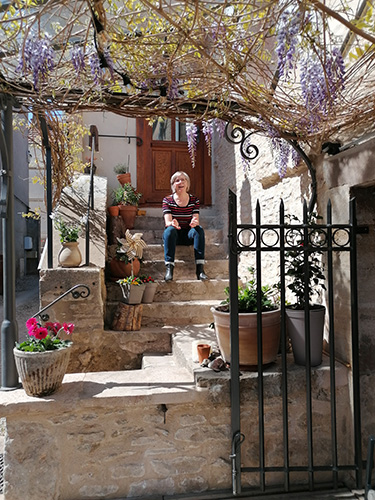 Through both my travels and my years of work in the hotel industry, I have nurtured a taste for reception and hospitality. Reaching a crossroads in my life, and the project of creating a guest room lingering in mind, I follow "la route des vins", a path that leads me to lay my hat down in a house in the town centre of Savigny-lès-Beaune. A real gem in my eyes– soon, it is obvious: the half encased floor –that I perceive as a lair– will house the guest room.
A little–well… a lot of elbow grease combined with the gifted hands of Philippe and Dédé, my loved ones, and here is the haven completely renovated!
With all my heart, I thus invite you to open the door: welcome!
Patricia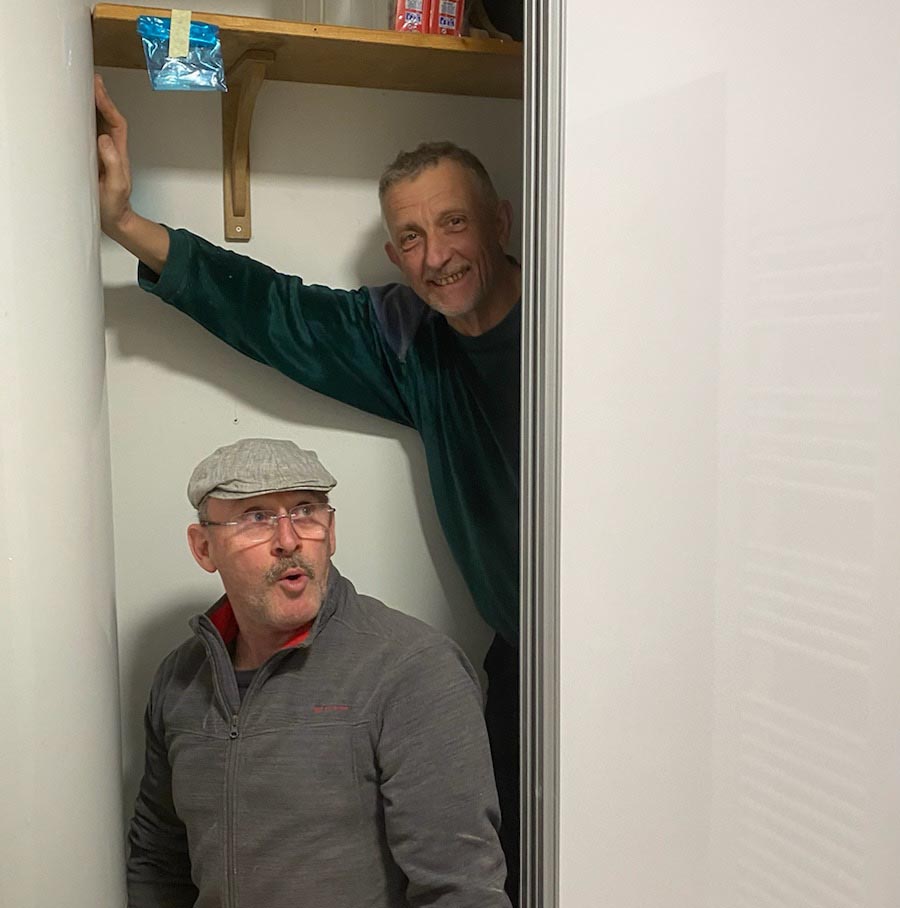 SAVIGNY-LÈS-BEAUNE
In Burgundy, within the Climats and the vineyards on the slopes of the Côté de Beaune, at the city's doorstep, the authentic wine-growing village of Savigny-lès-Beaune stretches peacefully around its castle to the edge of a splendid mosaic of vines.
The plural beauty of the surrounding landscapes, enamelled with heritage and history. On the other hand, the richness of the hiking trails, criss-crossed by cycling routes along the paths of the vineyards. All in all, here is an ideal setting for any wine tourism enthusiast… And even more!
THE HOUSE
In the heart of the village, the discreet house nestles in a cul-de-sac. If the walls could speak, they would whisper: "Once upon a time, in the medieval, a farrier and monks would come attending to their toil…".
Having fallen into disuse, its rebirth is the fruit of children of the village. Today, the house shines thanks to its heritage, combined with a modern and comfortable layout.
THE LAIR
Private guest room
The lair is the half encased floor of the house, reserved for guests.
The stone and the marks of the forge of yesteryear mingle with the metal of the glass wall, the wood of the staircase and the soft tones of the walls.
This soothing and welcoming nest with character extends outside onto an arbour and a private terrace embellished with wisteria.
Price list: Private guest room accommodates up to 2 people (Savigny-lès-Beaune)
125 € per night breakfast included
Residence tax 0.88 € per person/night
Book your stay by email or phone:
contact@lantreami.fr – 06 62 41 80 51
« Lair's friend, the night is yours…»